กล่องบุหรี่ไฟฟ้าแบบอบความร้อนด้วยเซรามิค รุ่น Black Widow โดยเครื่องรุ่นนี้จะแตกต่างจากบุหรี่ไฟฟ้าทั่วไป ที่จะต้องใช้ใบยาสูบหรือ wax แทนน้ำยา สามารถใช้ใบยาสูบชนิดต่างๆได้ โดยตัวเครื่องจะเป็นการอบความร้อนแทนการเผาไหม้ ซึ่งจะปลอดภัยต่อผู้ใช้งานมากกว่า ห้องเครื่องเป็นแบบเซรามิคทนความร้อนสูง สามารถชาตในตัวได้โดยมีแบตเตอร์รี่แบบ Buil-In ขนาดความจุ 2200mAh


Specification
Anodized aluminum cover
Press the button for 3 seconds to switch temp level
Ceramic heating chamber
One button control system
Low resistance chamber
Voltage: 3.3-4.2V
Current: 5V 1A
Working time: 3-4 hours
Temperature range: 356°F-428°F
Size: 44.0mm * 26.0 Mm * 128.0mm
Heat dissipation holes on the bottom and side
Micro-USB charging port


Features
Sleek Compact Design
Ceramic Heating System
30 Sec Heat-Up Time
Lithium Ion Battery Power
Super Precise Temp Control
Multiple Heat Settings (5 total)
Intelligent Auto-Shutoff
Smart Temp Memory
Unique vapor cooling channel
Magnetic mouthpiece
Pure and flavorful vapor
One-button control system
Clean Vapor


Package Content
1 x Black widow vaporizer
1 x Cleaning Brush
1 x Tweezers
1* Packing Tool
1* 2 in 1 Wax Chamber
2* Spare metal screen filters
1* USB Charger
1* A/C Adaptor
1* Manual
Clearance products won't be included for warranty.
Our shop warranty is only include if the product can not be use in the first place after unpacking. The customer has to contact us about the problem within 72 hrs to claim a replacement. If after 72 hrs, we won't take any responsibility for the cause.
The purchaser will have to pay for the shipping fee
Most products have the factory's warranty for 90 days. You can contact them directly and ask for a replacement if the defected item is under their condition.
Sometime packaging of the product could be damaged due to the transportation of the shipping. We can not take responsibility due to the uncontrollable of the shipping method. You can claim it directly with the shipping company which has a warranty if the packaging got damaged when arrived. However, if the product itself has been damaged, we will replace a new one for you if you claim it within 72 hrs.


The shipping company also has a warranty if the package got damage during the transportation, you can contact them directly to claim the warranty money.
Our shop doesn't do refund. We only send a replacement for defective product if you claim it within 72hrs.
In case, the product is out of stock, we will give you a full refund.
Pre-order items take 20-45 days to arrive, you can get a refund after 30 days or change to another product anytime.
Customer Reviews
Filter Reviews:
quality
service
issues
vaporizer
mouthpiece
appliance
spot
anyone
smell
solution
Jun Z.

Thailand
I recommend this product
08/12/2021
Real feedback after using the product
For anyone who's having delicate lungs with issues caused by combustion for smoking, BW has offered a subtle solution for that. The vaporized mist produced by the ceramic chamber was mild, soft yet effective with a bit of substance. Though as a new user you may need to spend some time to get used to the temperature adjustment depending on the amount and quality of herb you put in the chamber, but the vaporized air with a bit of smoke is hitting on the right spot every time! Good flavor, less coughing and no strong smell. I'd say this is a Go-Green product. The only flaws are you have to clear up the leftover powder every time with a little brush to prevent the congestion. However, it totally worths the values to cause you less lung damage by burning and smoking.
Anonymous

Thailand
I recommend this product
04/12/2021
ใช้ได้ดี สมราคา
ทุกอย่างโอเคหมด แต่รู้สึกว่าแบตจะหมดเร็วมาก
Phongsan M.

Thailand
I recommend this product
29/11/2021
คุ้มราคาสุดๆ
งานเนียน ประสิทธิภาพสูง ร้อนไว อุณหภูมิคงที่ หอมนุ่มไม่มีกลิ่นไหม้ chamber ceramic ทำความสะอาดงานมาก ขอบคุณทางร้านที่แนะนำครับ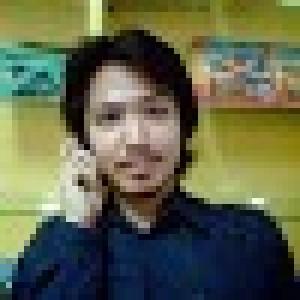 นณ
นาย ณ.

Thailand
I recommend this product
04/11/2021
รีวิวสินค้า
ใช้ดีมากๆครับ แต่แบตเตอรี่หมดเร็วไปหน่อยอยากได้รุ่นที่จะแบตเตอรี่มากกว่านี้
Anonymous

Thailand
I recommend this product